We service...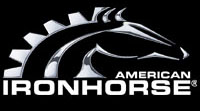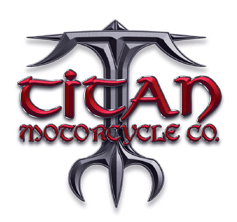 And more. If it's an American made V-Twin, we can do it!
Preventive Maintenance

Key Benefits of preventive maintenance

The old adage says, "An ounce of prevention is worth a pound of cure"... For motorcycles the same rings true except it could be $1,000.00's (or more!) for a cure.

Preventing break-downs before they occur, maintaining your ride to its peak performance and even replacing some components BEFORE they fail... No, even we can't prevent ALL failures, but there are so many things to look after on your ride, leaving them to neglect can only lead to more costly repairs.

As any experienced rider already knows, we have enough to worry about when we're on the road. Who wants to sour the ride by worrying about that noise in the primary, sticking throttle, squeaking brakes, etc. With Mobile Cycle Service, you can put your mind at ease to know that we have thoroughly inspected every component and recommended all points of concern when we service your ride.

With Springtime upon us and a lots of great rides ahead, it's time for a check-up! Even if your ride has been garaged and was working pretty well the last time you rode, it still pays to go over the entire bike just to make sure.

Component Facts:

Brake pads and Brake fluid

Yes, brake fluid has a life and then it dies. It can become contaminated and worn out. (Literally, an ounce of prevention here...)
Brake pads will wear out at different intervals based on your riding style.

Cable inspection and lubrication (Clutch and throttle)

Activity and even inactivity are both culprits to cable failure. Frequent usage without proper lubrication can damage cables.
Lack of usage and/or lubrication and the cables can become rusted and dry. (Less than an ounce to fix this one!)

Fork Seals and suspension

Leaking seals can lead to poor performance and handling. The same for broken or leaking shocks.
For those with air suspension, those little tiny hoses and their seals can age and crack... Better to fix them before the ride.

Tire condition and air pressure

Even though your bike may not have been ridden, the rubber on your tires continues to deteriorate.
Pressure check and more importantly, tread depth and tire condition are things to look for here.

Battery

A vast majority of breakdowns occur from electrical problems. Electricity starts with your battery and provides for the entire bike.
Today's AGM batteries offer higher cold cranking amps, long life and improved rechargability.

Belt & pulley or chain and sprocket

Proper adjustment is most important to extend the life of these components. Belts are made of some pretty tough material these days, but they are still susceptible to corrosion and tears.
Chains need to be clean and lubed and sprockets need to be checked for wear.

Lights

Although these should be checked before every ride, replacement can sometimes be a bear.

Primary chain tension and chain tensioner

Improper adjustment will definitely lead to additional problems and premature wear.

Clutch adjustment

Depending on your riding style, clutch plates will wear out at different rates. As the plates wear, lack of adjustment will lead to premature failure.
It is possible to extend the life of your clutch plates with regular adjustment.
---
Schedule Request Form

Check mark "Schedule me for a checkup", Select the Category, and then let us know how to contact you.
We use...